URSCHEL MODEL 1700 COMITROL, configured with 3 inch cutting head, and 30HP drive.

Complete with conical in-feed hopper, bottom skirt with 9 inch discharge opening, oil mist lubrication system for high-speed operation, and factory electrical control panel with safety interlock system controlling the 30HP 3 phase brakemotor drive. 50 inch infeed height, 12 inch discharge height.

All food grade stainless steel construction, including tubular support frame, all product contact surfaces, guards and shrouds.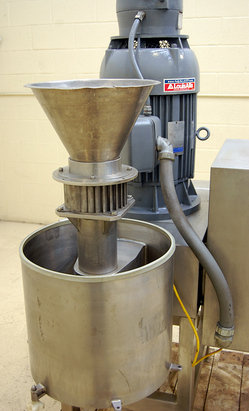 As of this writing, this Urschel 1700 Comitrol comminuting machine is in stock at Alard, in VERY good condition, available for timely shipment.

Alard item reference #:Y2932